I wanted to send a big THANK YOU to Olivia and Wendy Meletes at Litchfield Books and Linda Ketron at Class at Pawley's Island who invited me to participate in their monthly Movable Feast author's event at Litchfield Beach, S.C.
The event was held on December 7th at Ocean One Restaurant on Litchfield Beach. It was attended by about 60 locals and snowbirds who came out for a delicious luncheon and about an hour discussion of my new book, "Will O' the Wisp: Madness, War, and Recompense" followed by a question and answer session. I can't tell you how much fun it was. Afterward, I spent about another two hours doing a book signing at Litchfield Books.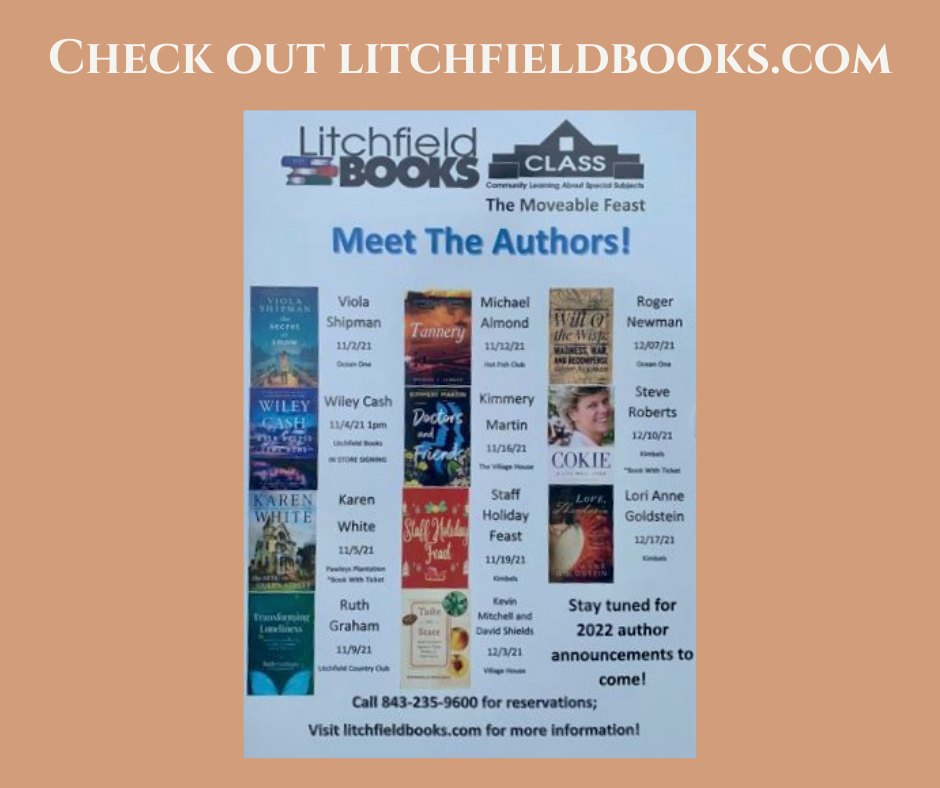 ---
Hope you come by and enjoy a lovely afternoon. Since you could not be there this past Tuesday the 7th, you can still find copies of my books online on Amazon, Kindle, and Barnes and Noble. Happy Holidays everyone!